New: Break Free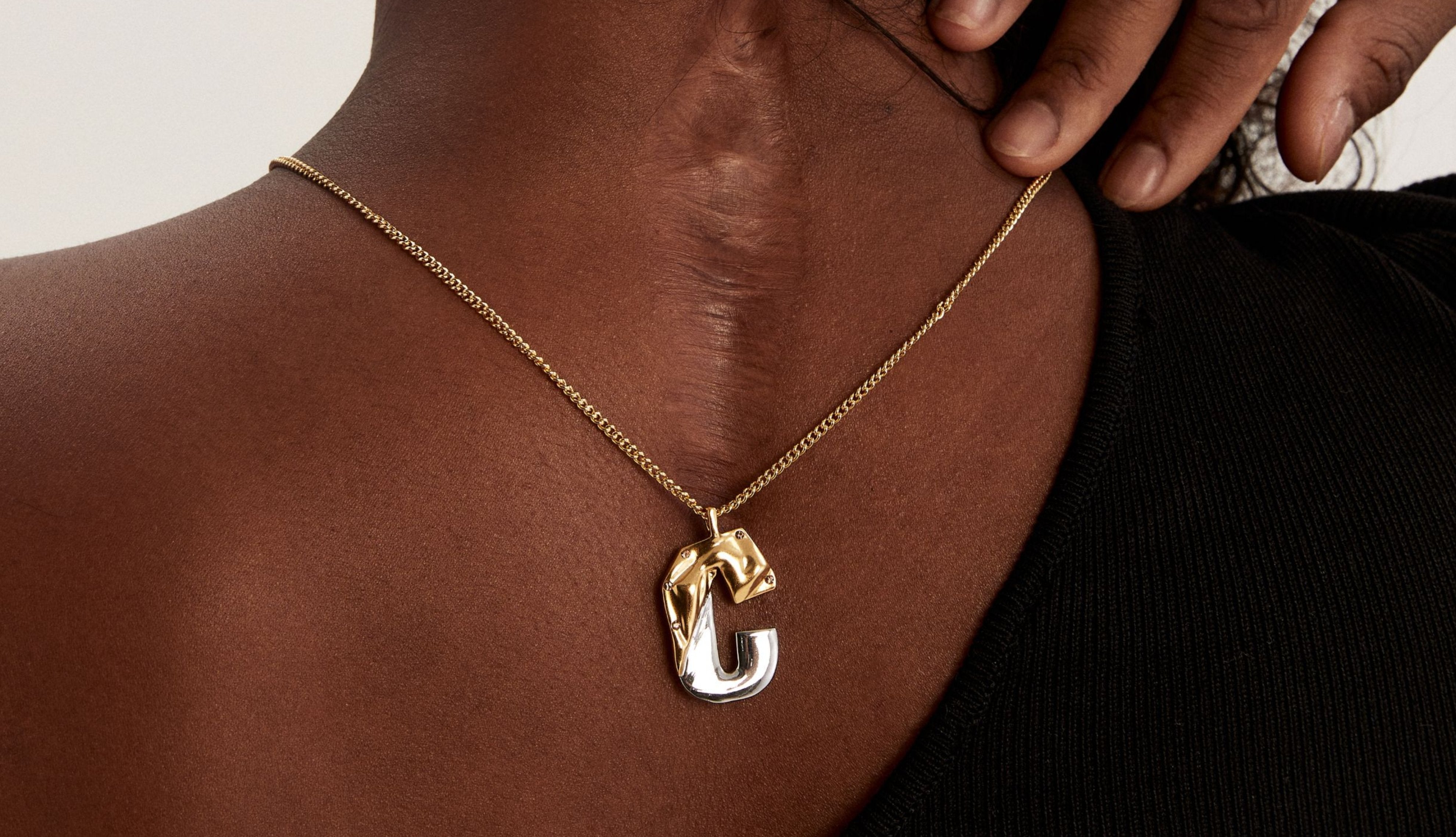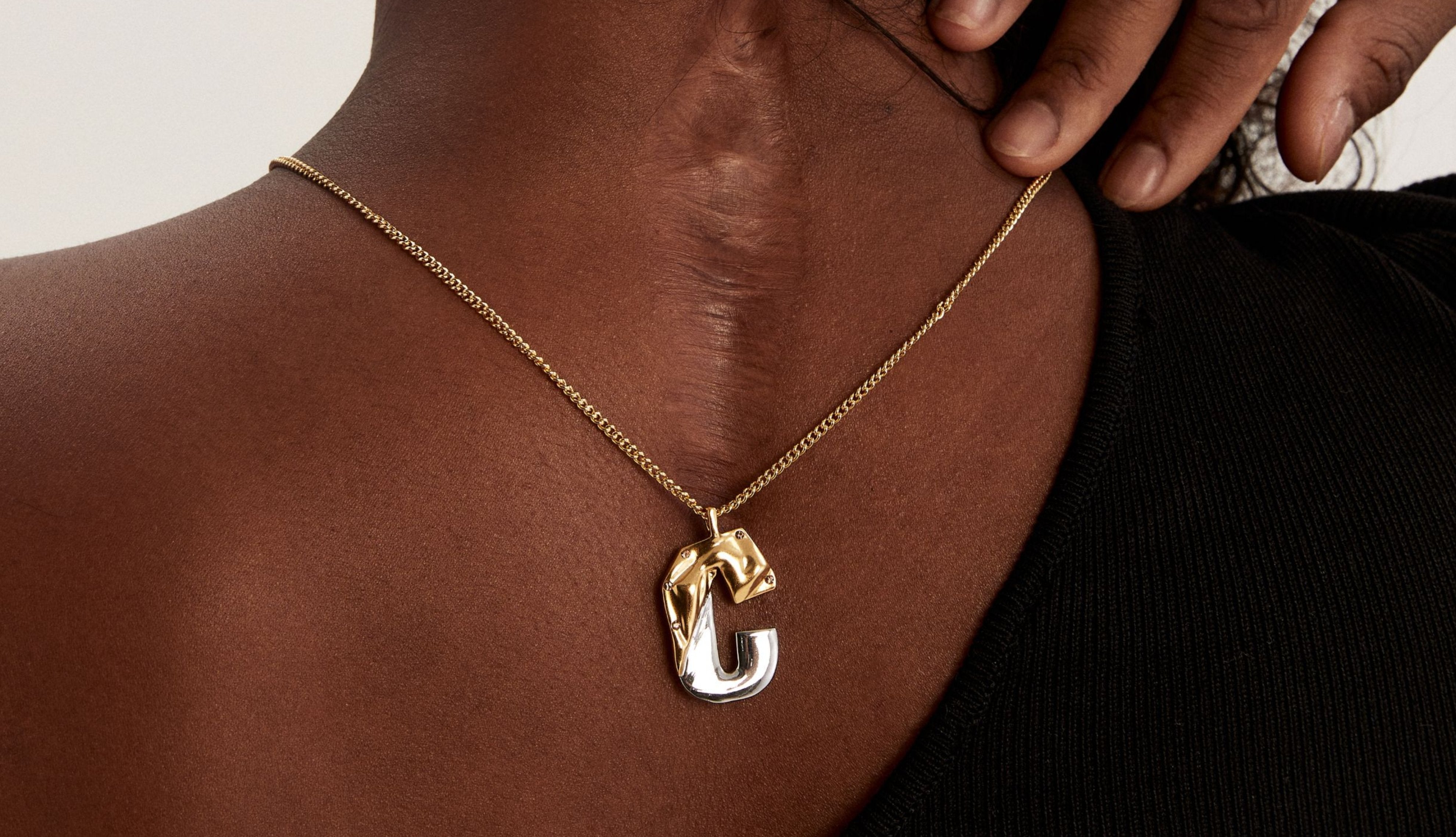 This latest collection reinterprets society codes through a fresh perspective and a new sense of modernity, to empower women to live boldly and speak loudly.
"Break Free" encourages you to let go of the pressure and escape daily constraints. To reach a free spirit, you are free to experience, free to express, free to love.
Explore the new collection with the spark of inspiration, creation process and stylish guide.
A Spark of Inspiration
Letters are made with deconstructed silhouettes, contrasting colors, and subtle roughness wrapped in shiny finishes, showing a feeling of brave confidence.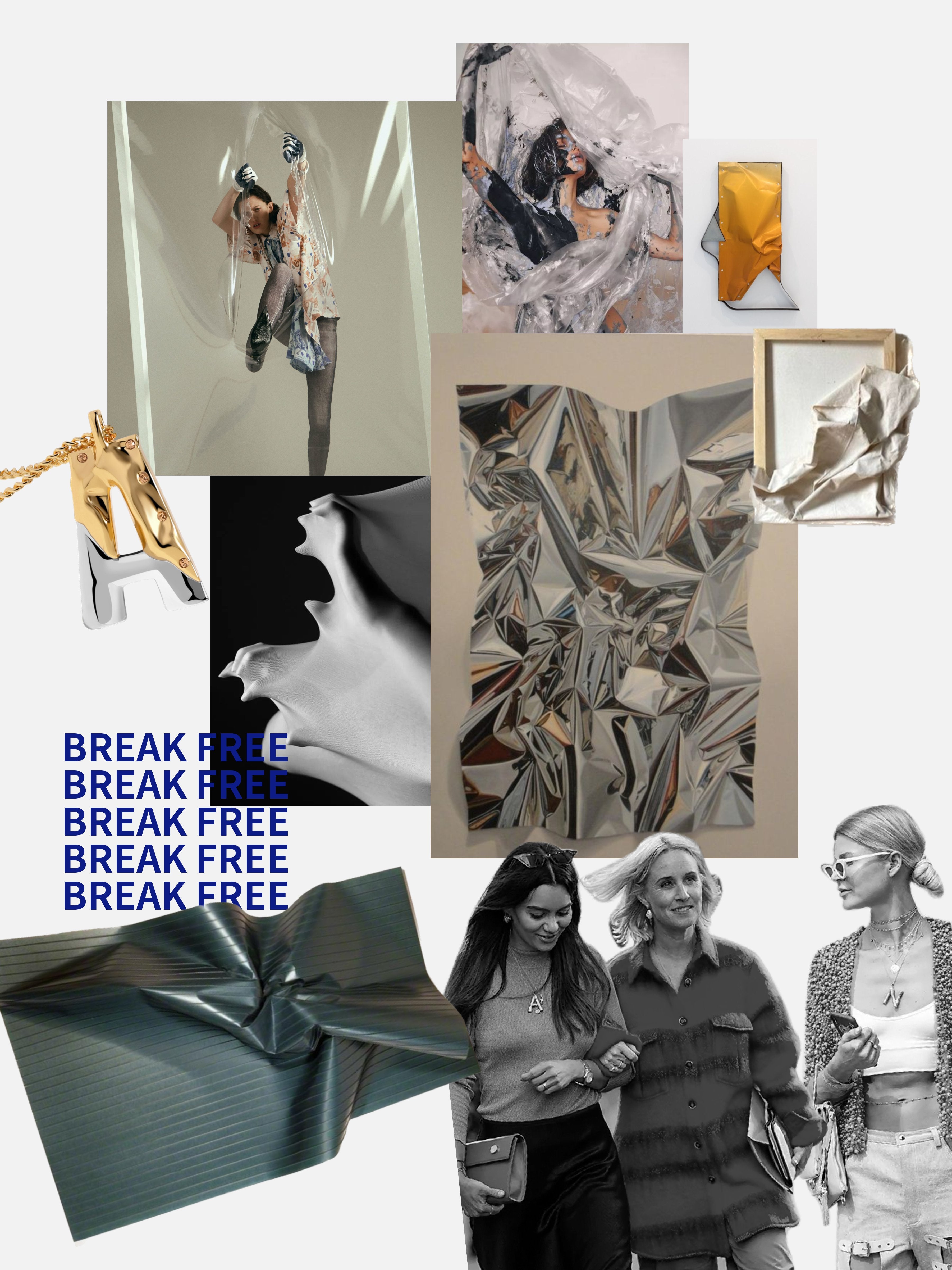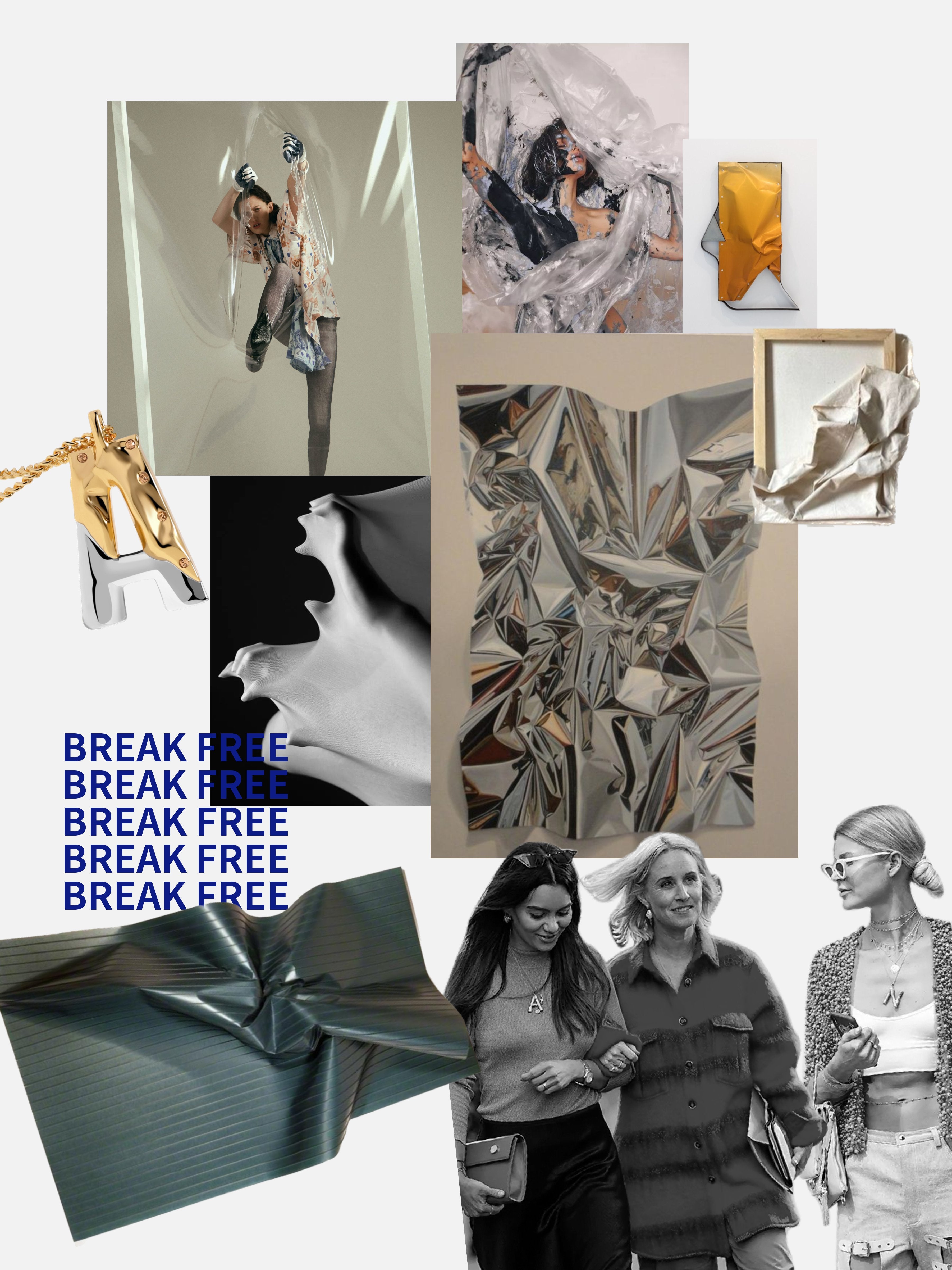 Letter necklaces are the key to a personal statement. But how can they be super unique?
Inspired by the kraft paper wrapping the stuff, the unwrapped aesthetic is born. It is not merely well-made or cool-looking but helps you tell a story with your inner sense.
Look into the mirror and observe yourself. Pay attention to your face and body. Dress up and put on your favorite rings, earrings, and other jewels to create a fantastic look. Take a photo of your unique creation.
We expect that you don't have to follow all the rules, to plan everything to perfection, or to uphold all expectations and pressure that society puts on you. When you follow your own inner guidance, you are free from any chains placed on you.
Creation Process
An interview is made with the design supervisor, to learn more about the process behind the innovative pieces.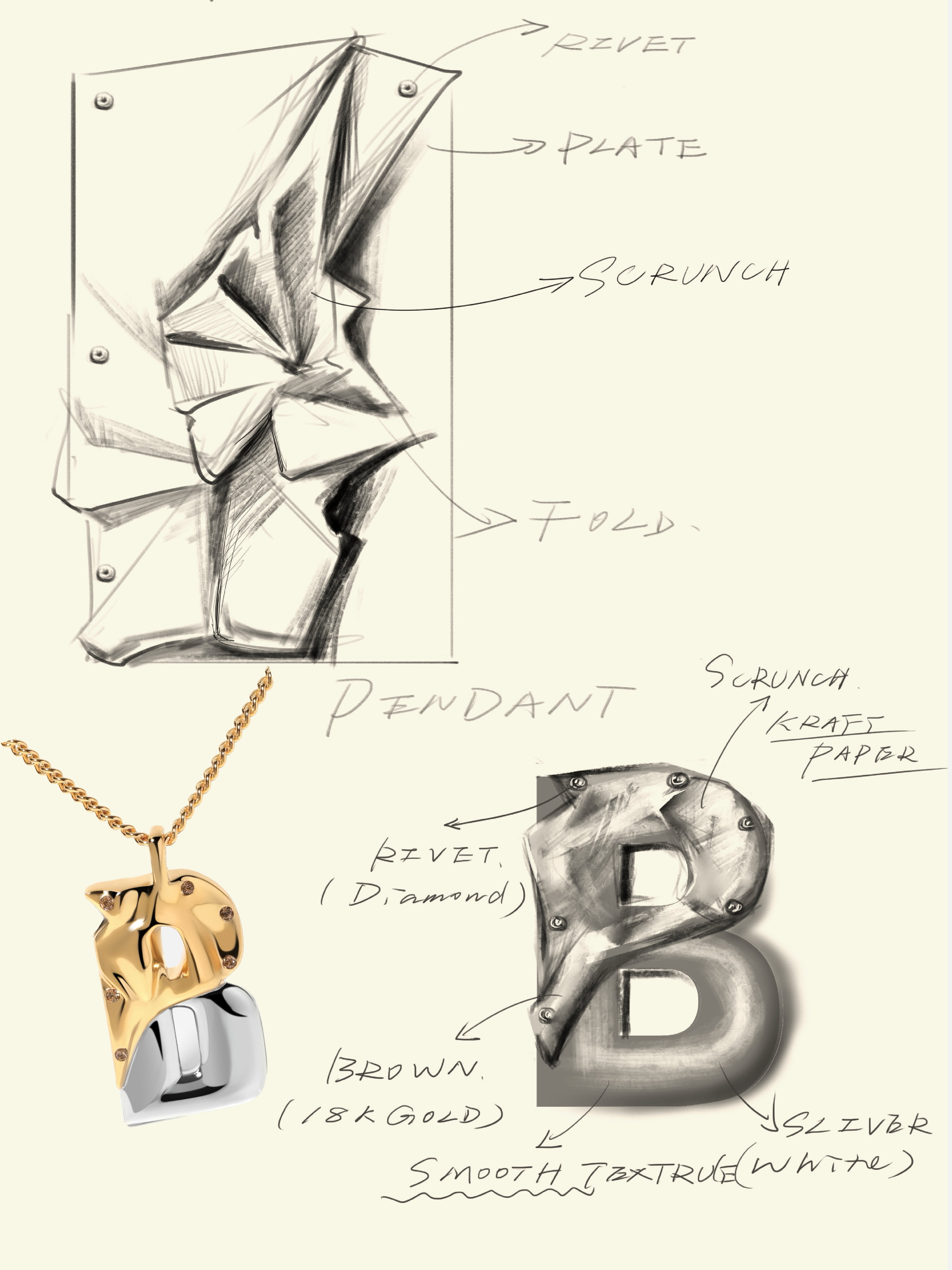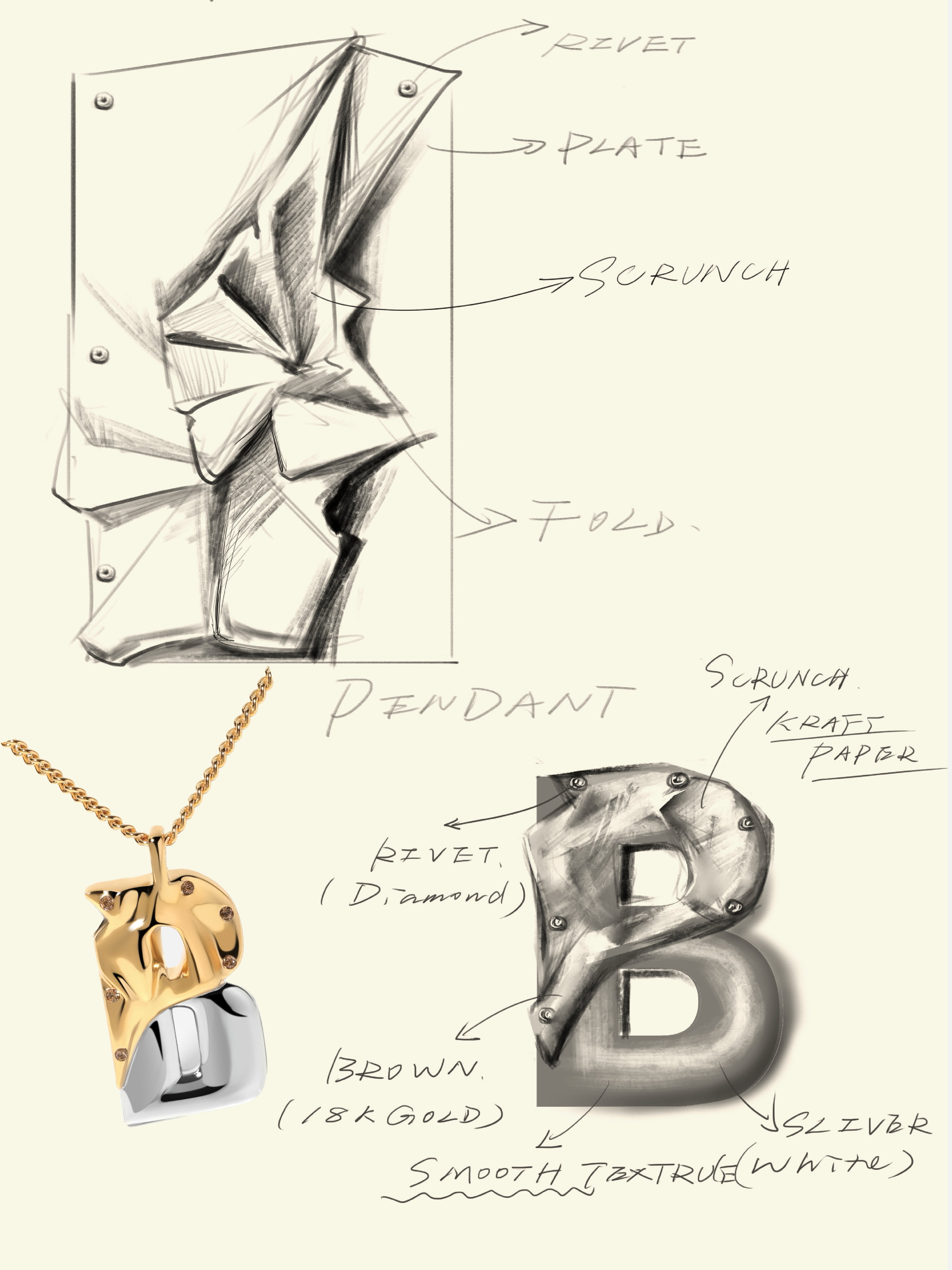 Liz: We can tell from the letter that it's wrapped by something tight and escaping from it. It's actually breaking the rules of classic rings. How was the design process when this funny idea came out?
Rachel: Our team members were all excited about the idea, but something was not that easy to put into practice indeed, like the wrinkles of kraft paper, and the adequate proportion of the letter and the gold-plated texture. Again and again, we made the best draft in the end.
Liz: We know it's just the first step for a long way to go. What about the production of these letters?
Rachel: We made over 5 patterns to make the kraft paper texture the most real. It is 18k gold plated and it is the most similar color to kraft paper we've tried. We also use magnetic polishing for a better-textured finish to make it look not merely well-made. For the exquisite crystals, we've tried many times and decided to use matte and low-saturated crystals. Finally, we merge them perfectly with the gold-plated design. And with the same difficulties, we made 3 versions to coordinate the 18k gold plated of the wrinkles and the 14k gold plated of the chains.
Liz: You guys really did something special. Hope the pieces will be super icons and that many people will fall in love with your designs.
Stylish Guide
Intrigued by letter necklaces on "Break Free", follow the stylish guide for your effortlessly cool look with a feeling of brave confidence.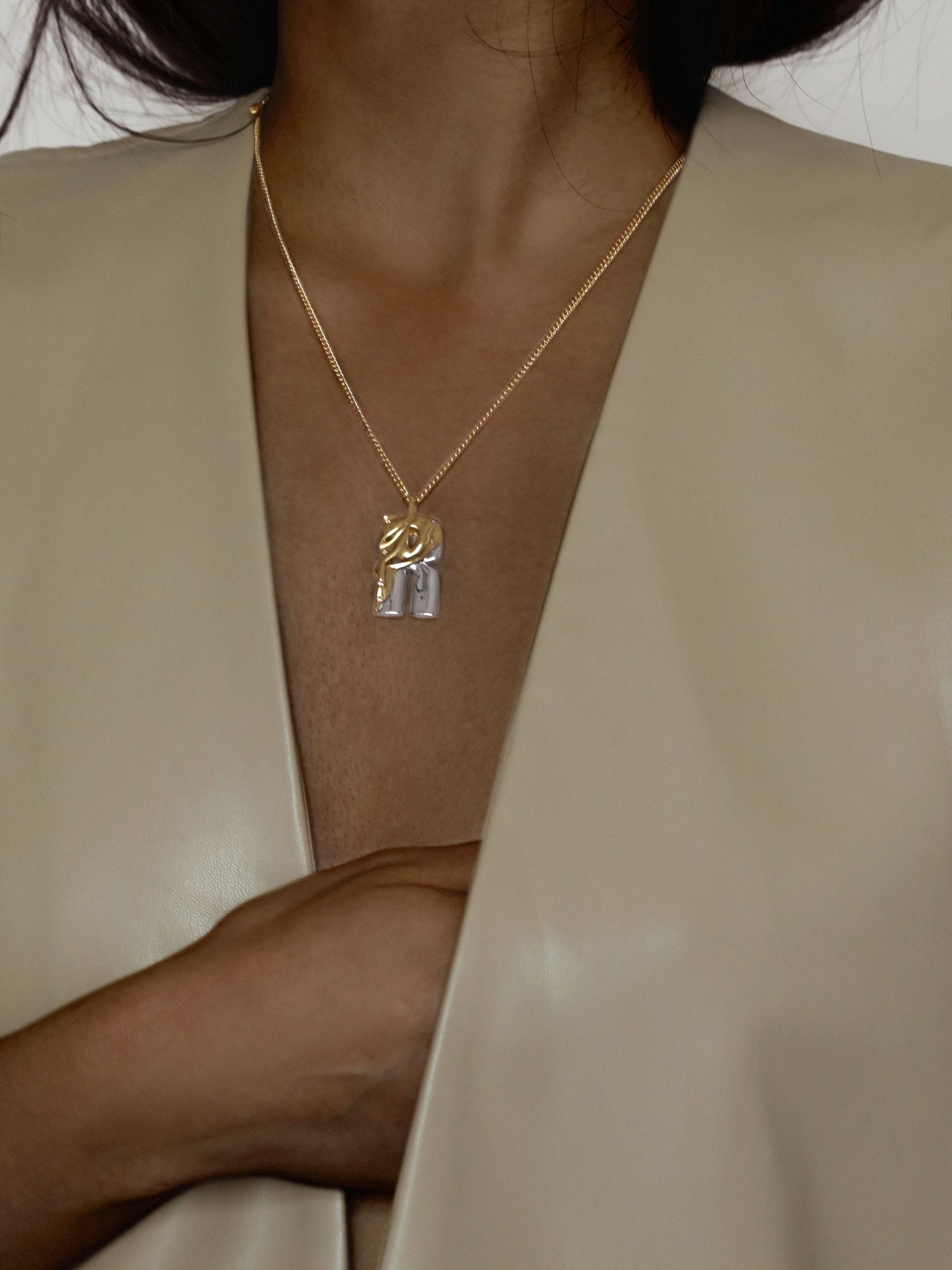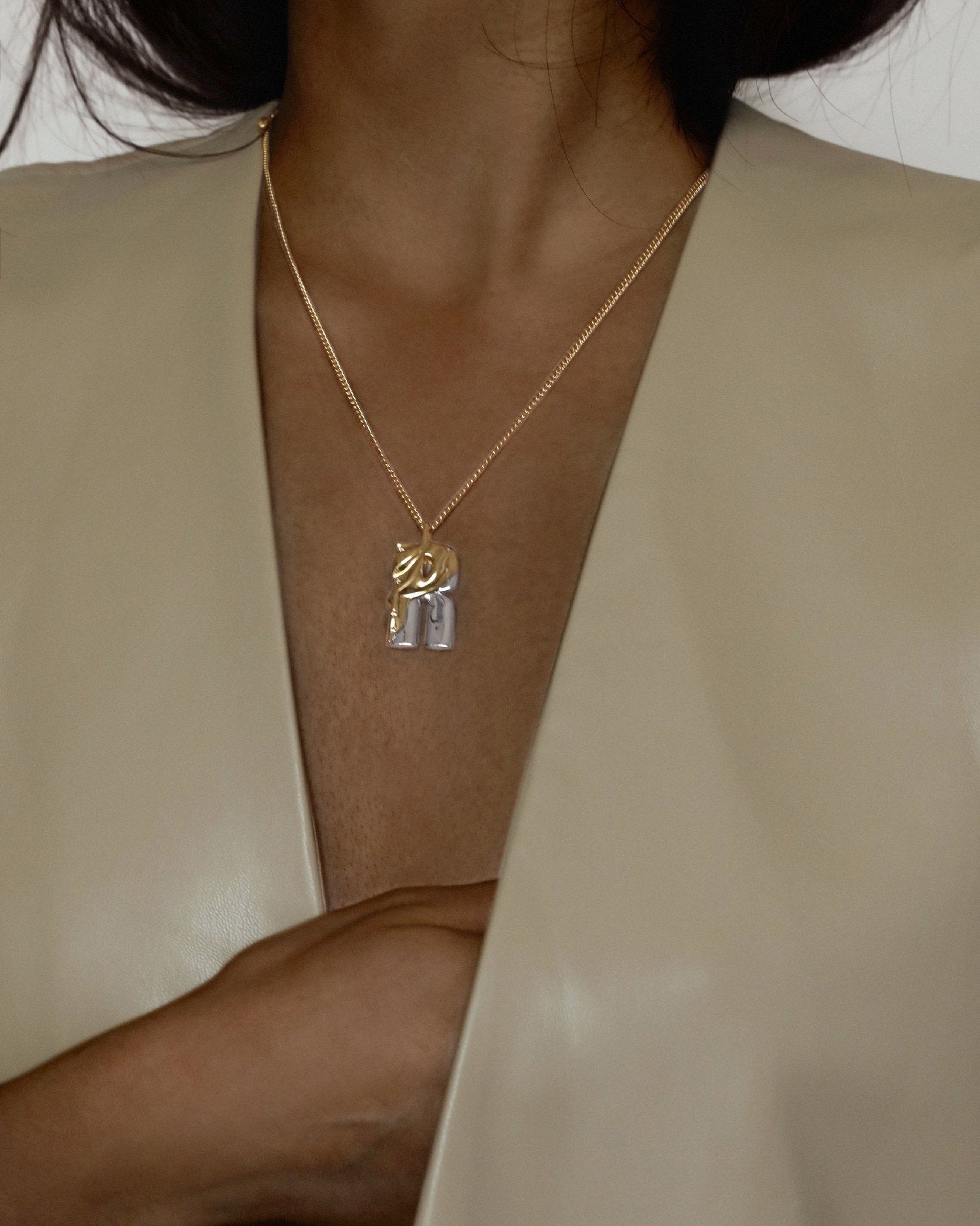 SIMPLICITY
Your own letter solo, exuding a feeling of easy freedom.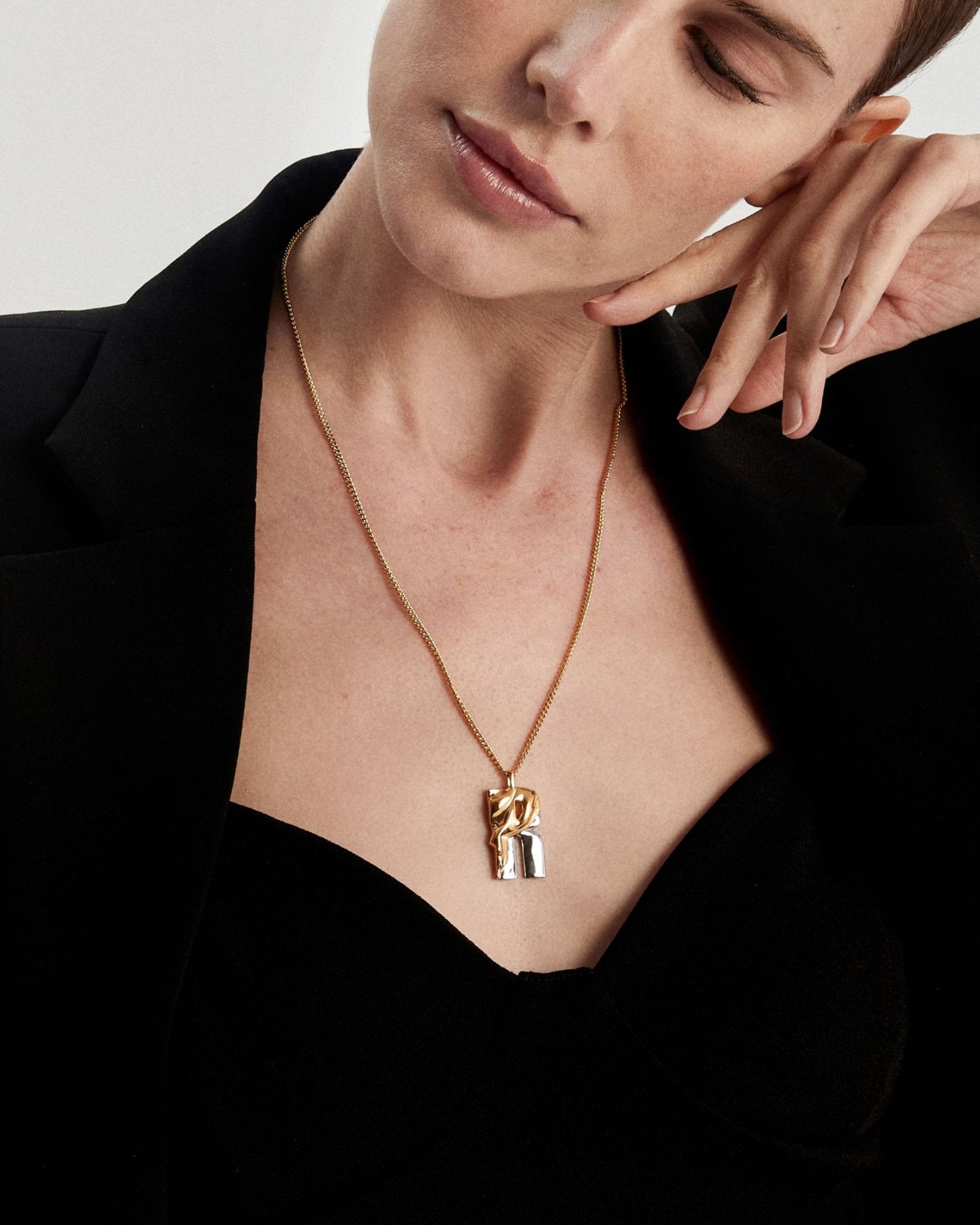 Unwrapped Letter R Necklace in Two-tone 18k Gold and Rhodium Plated, Brown Crystal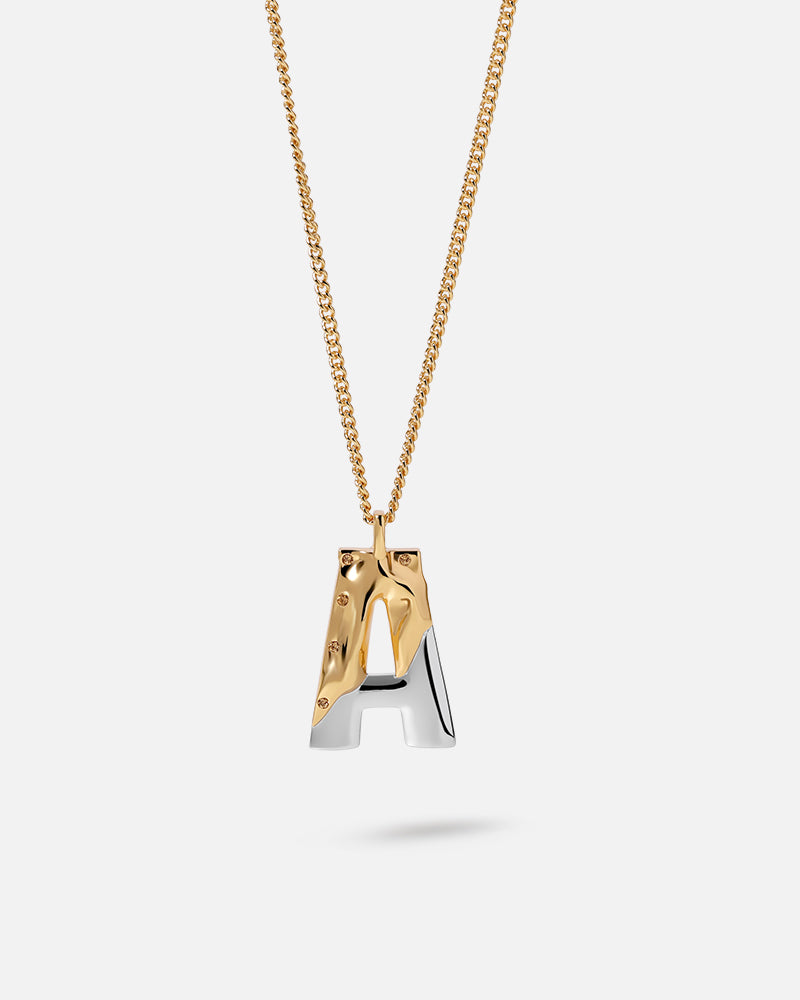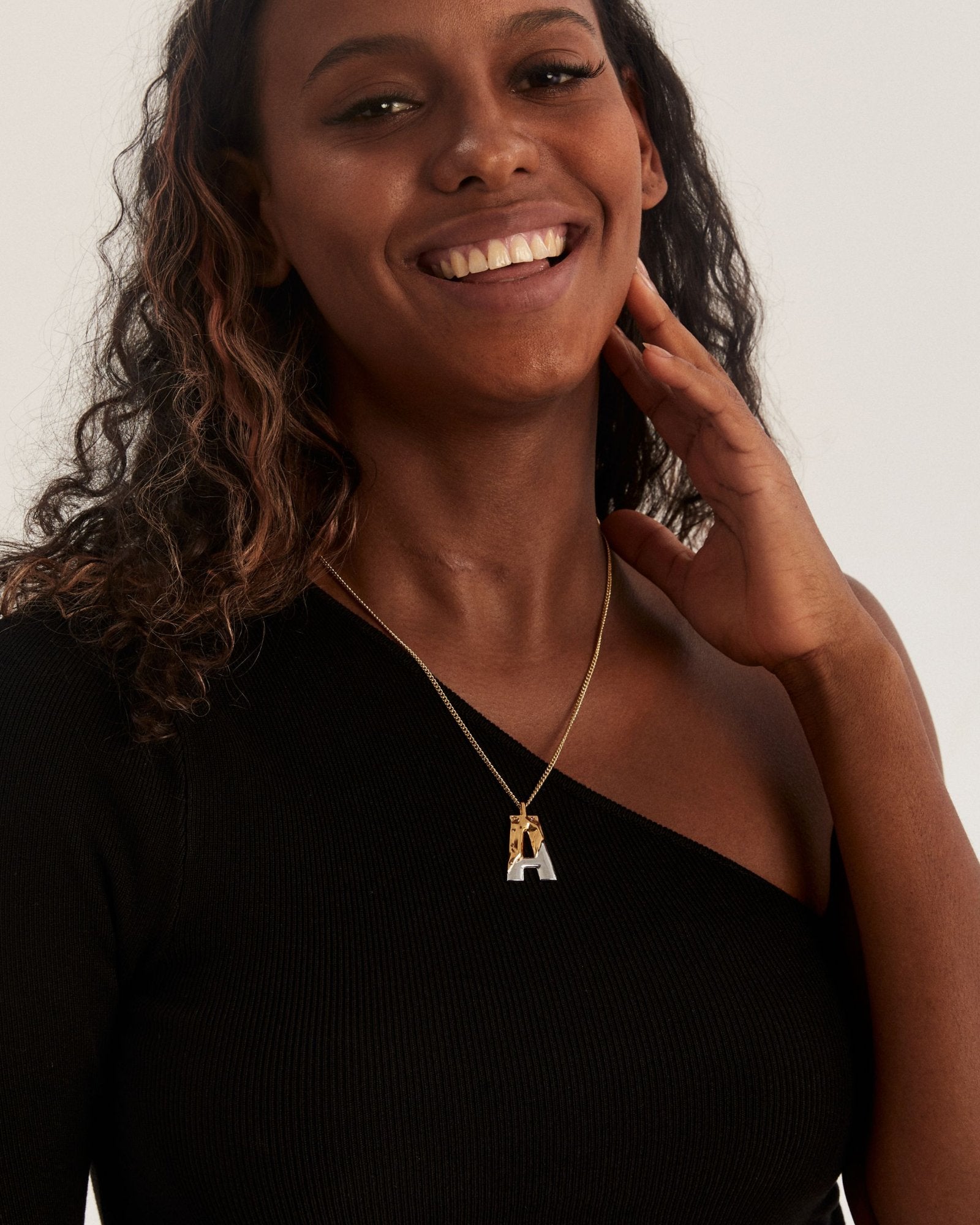 Unwrapped Letter A Necklace in Two-tone 18k Gold and Rhodium Plated, Brown Crystal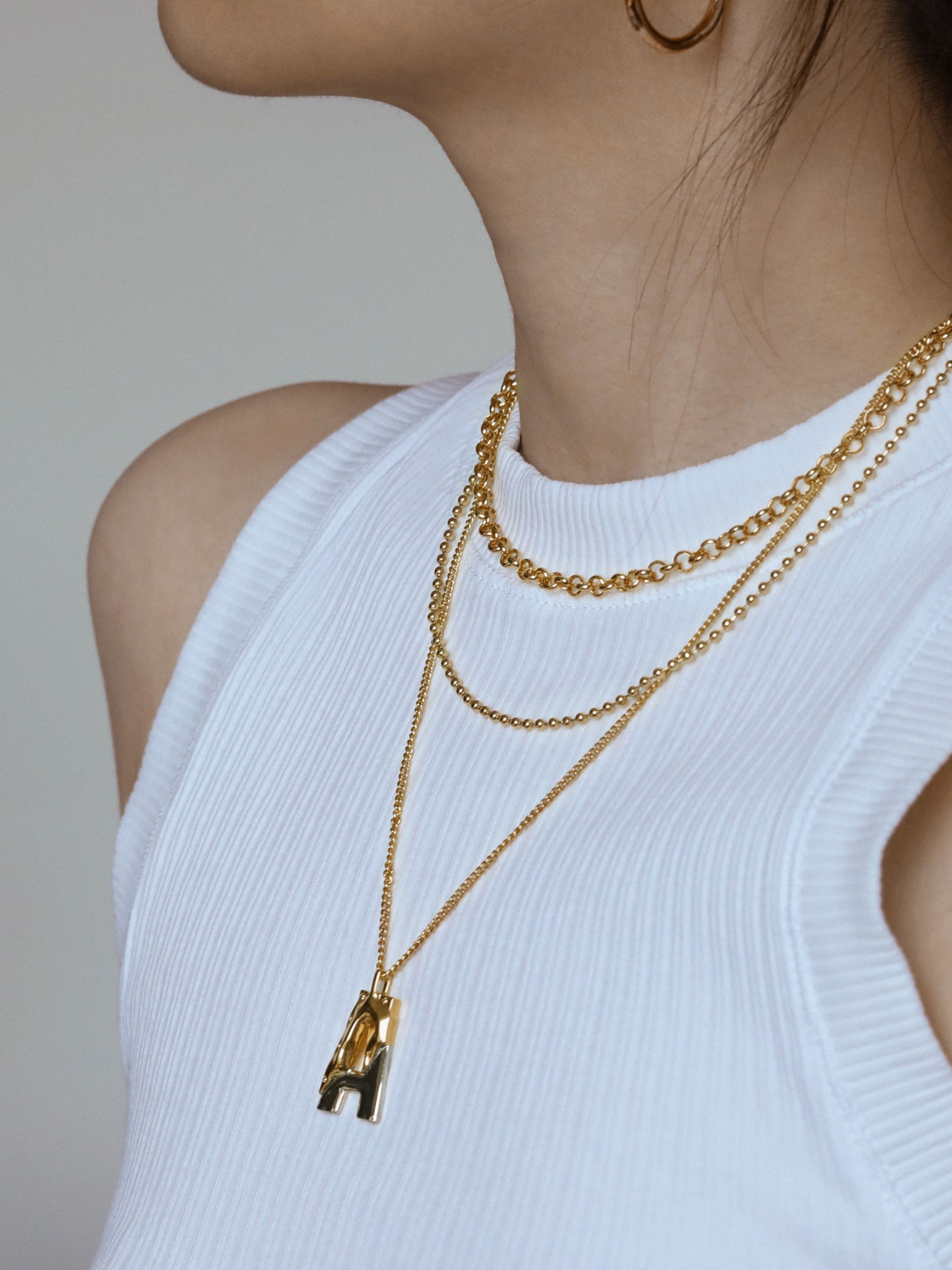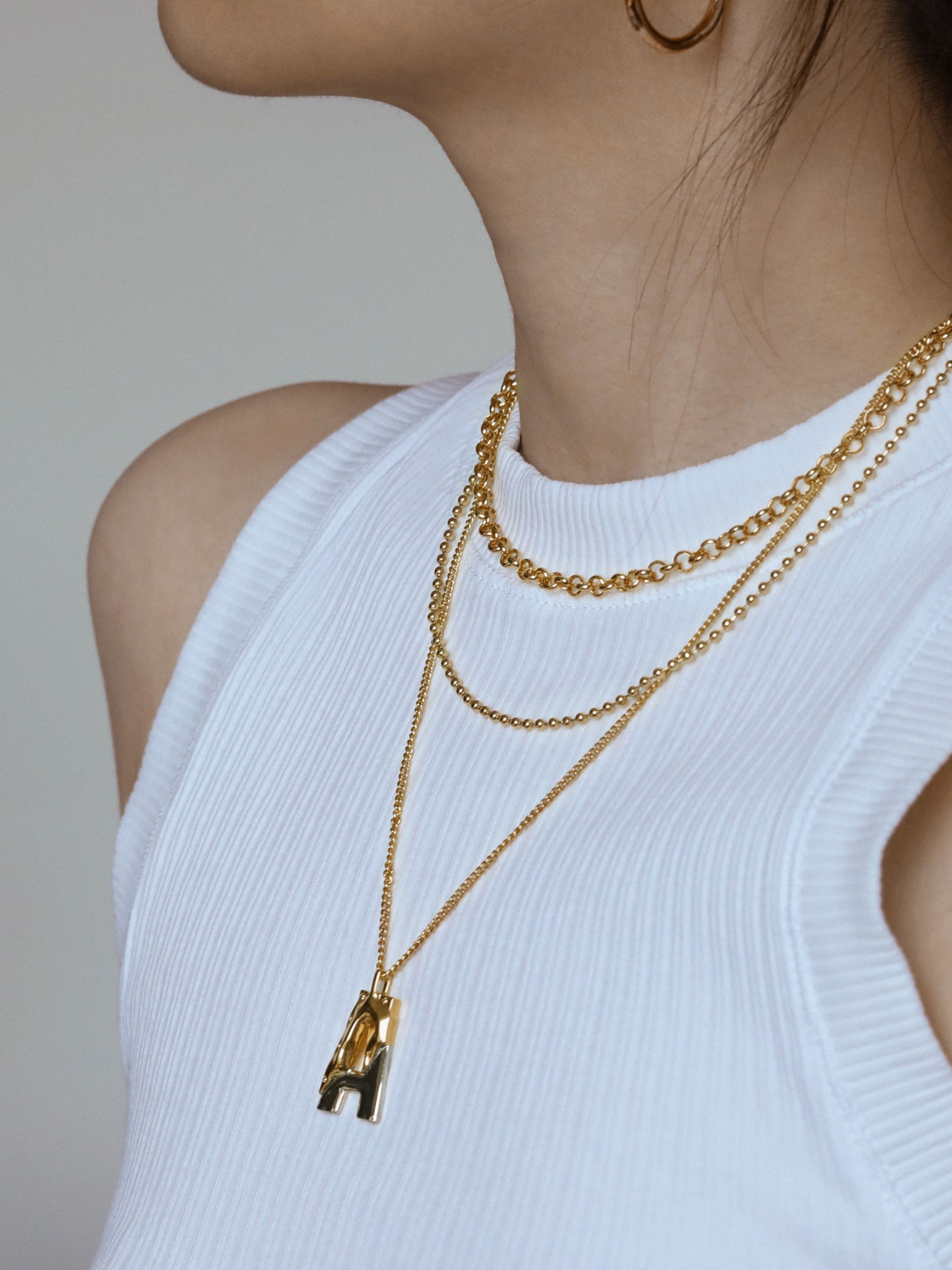 FRESHNESS
Add the casual and chill vibe to your stack with the thin chain necklace.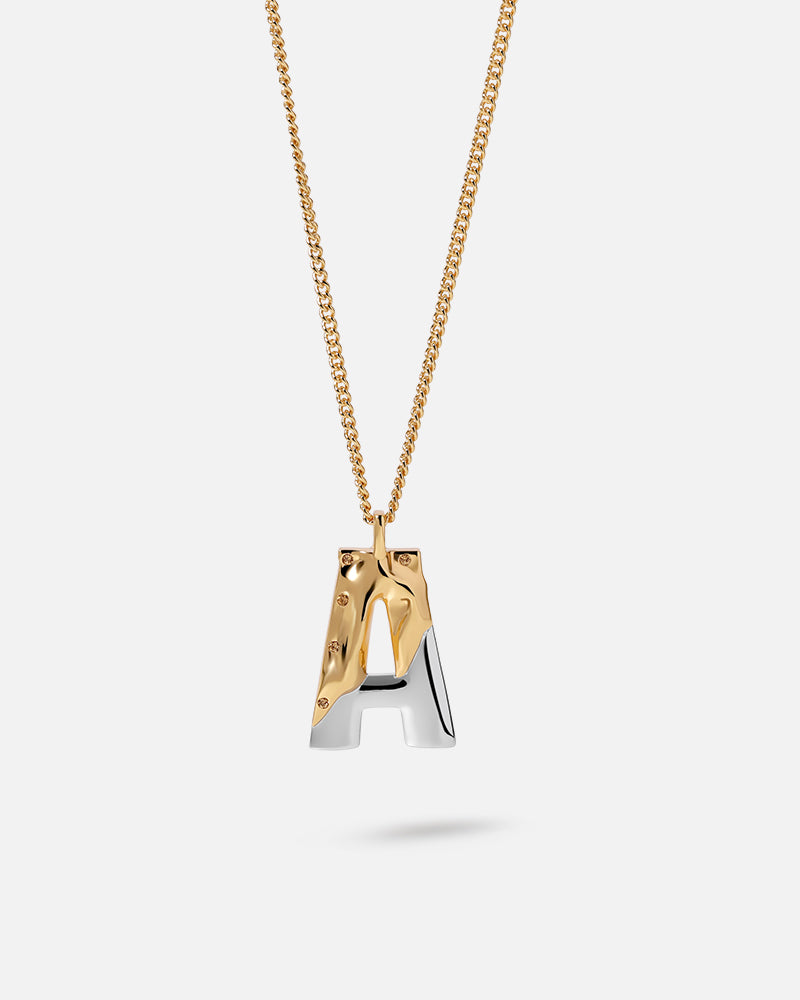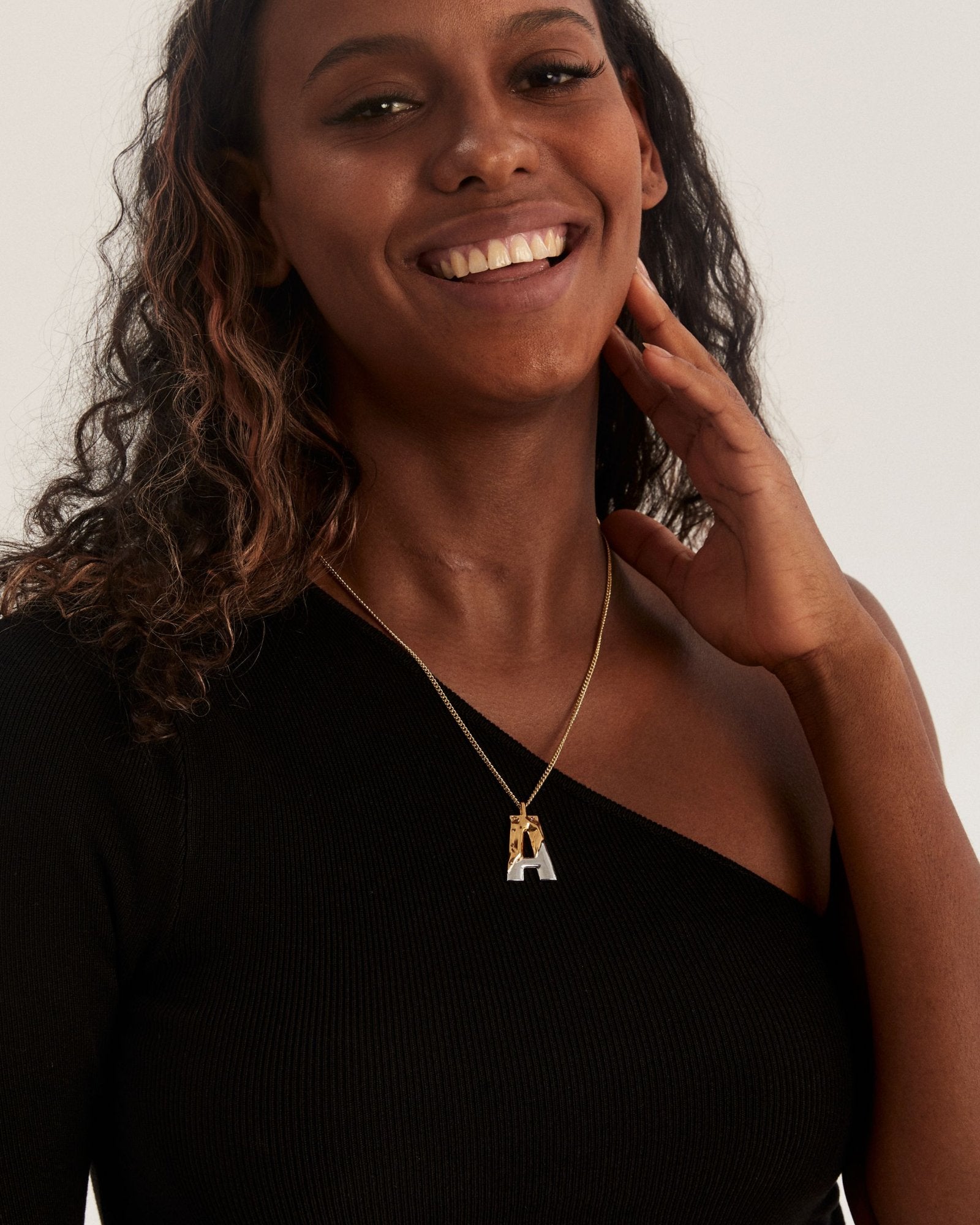 Unwrapped Letter A Necklace in Two-tone 18k Gold and Rhodium Plated, Brown Crystal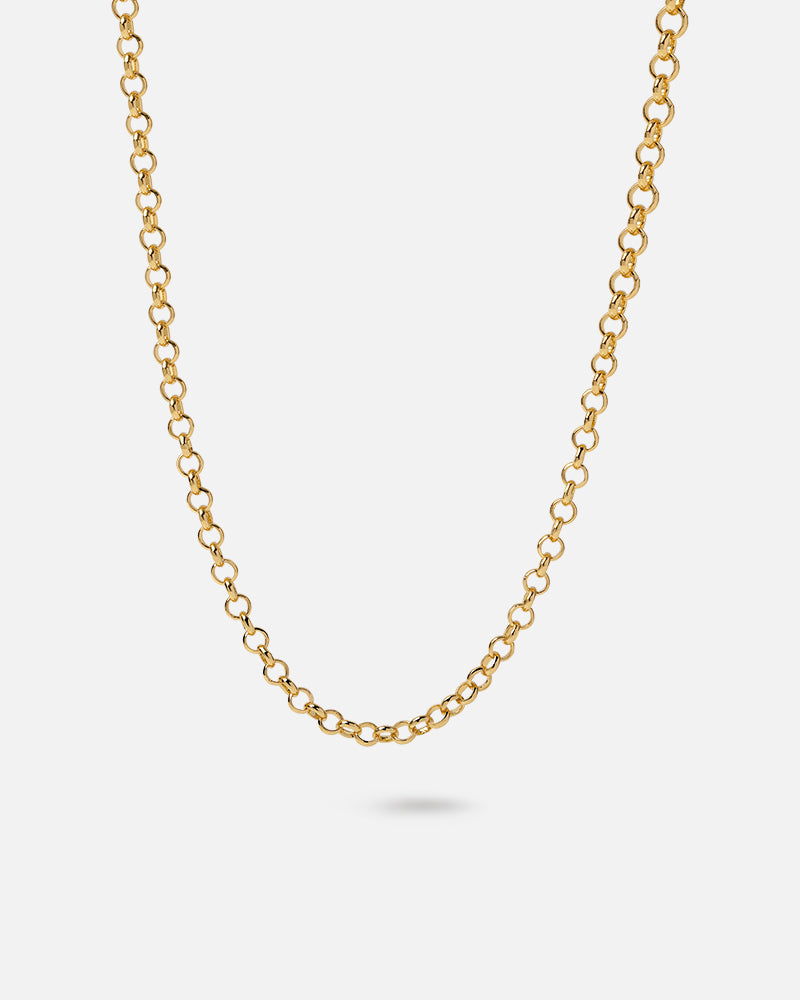 View Product details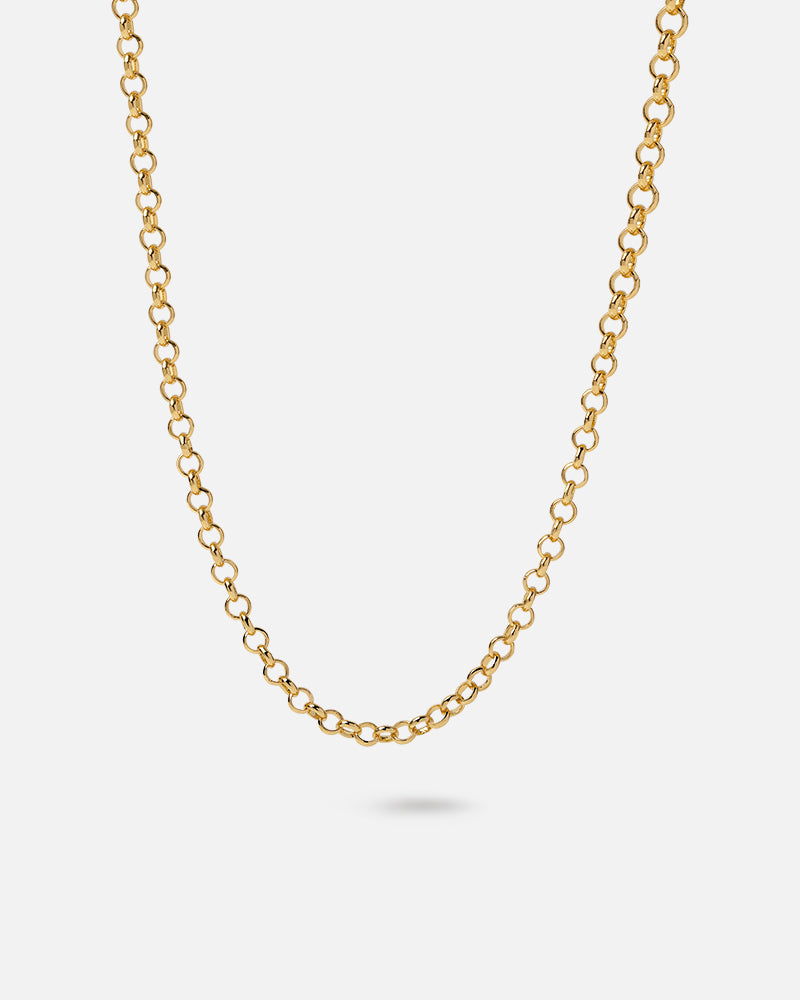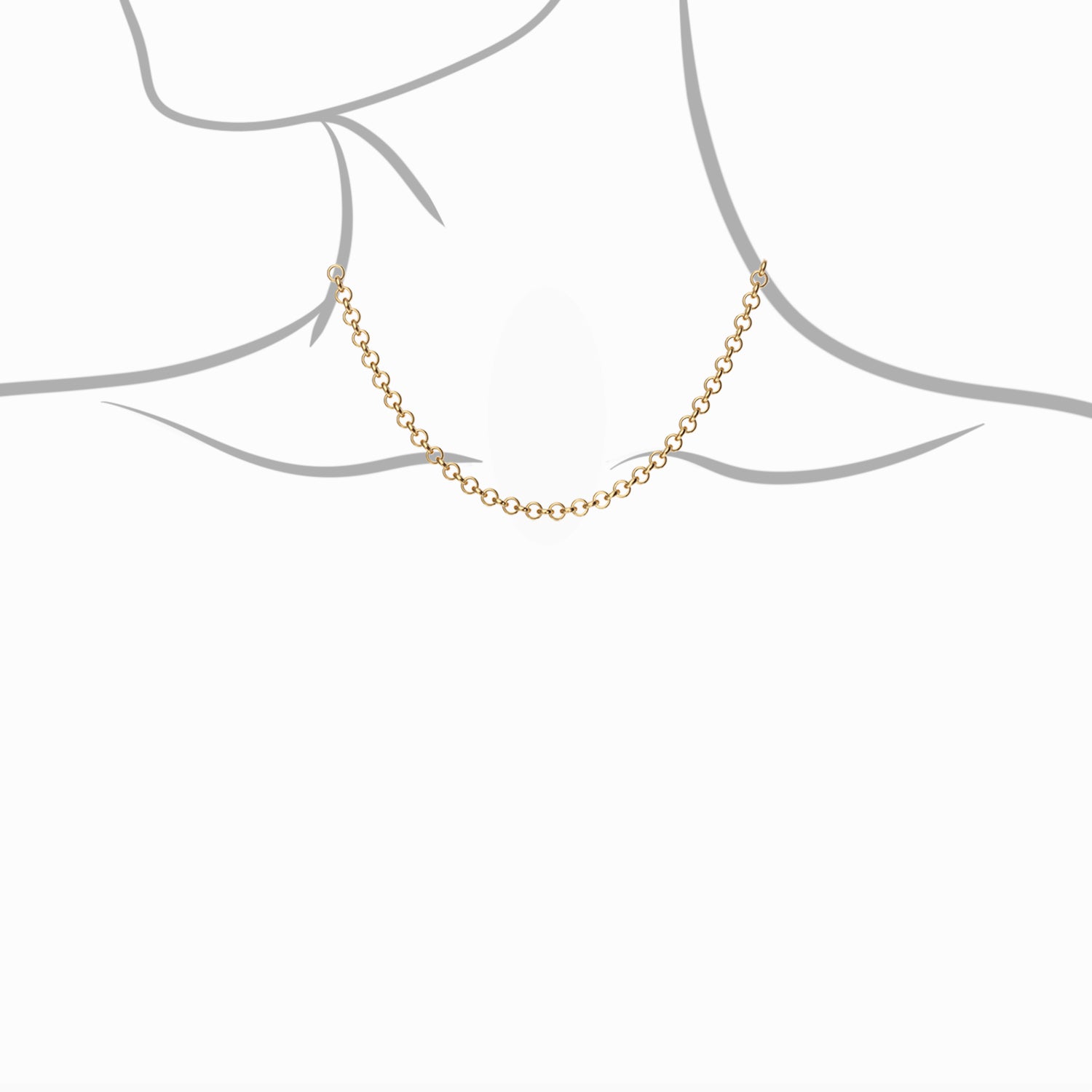 Rolo Link Necklace 18k Gold Plated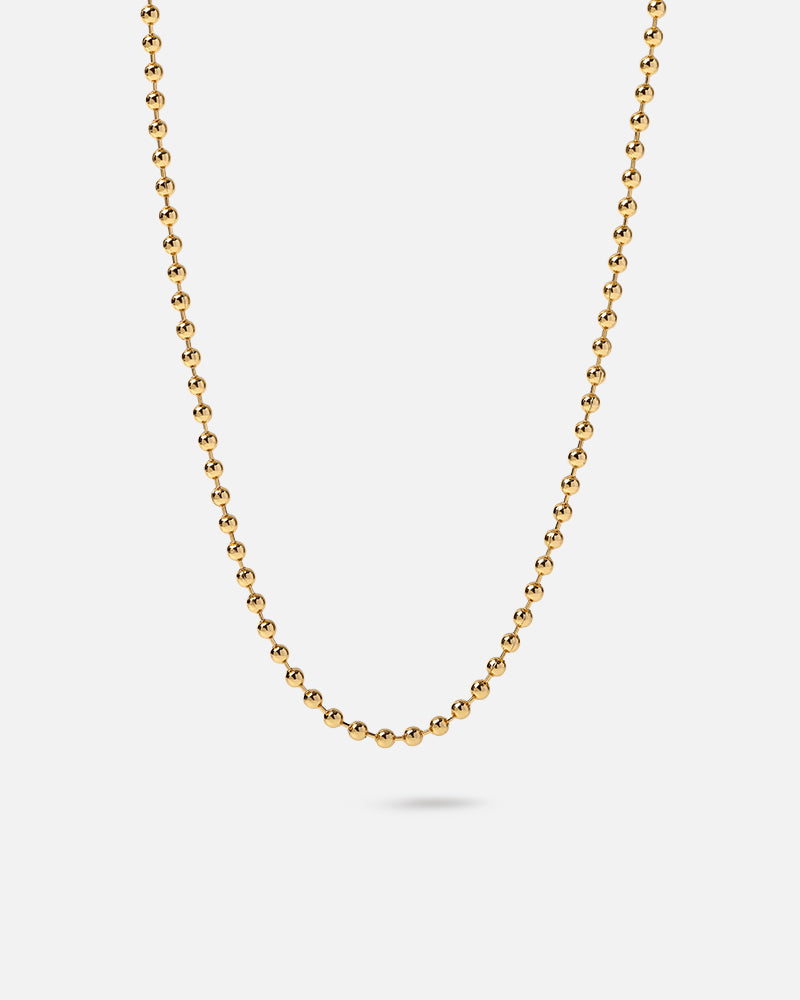 View Product details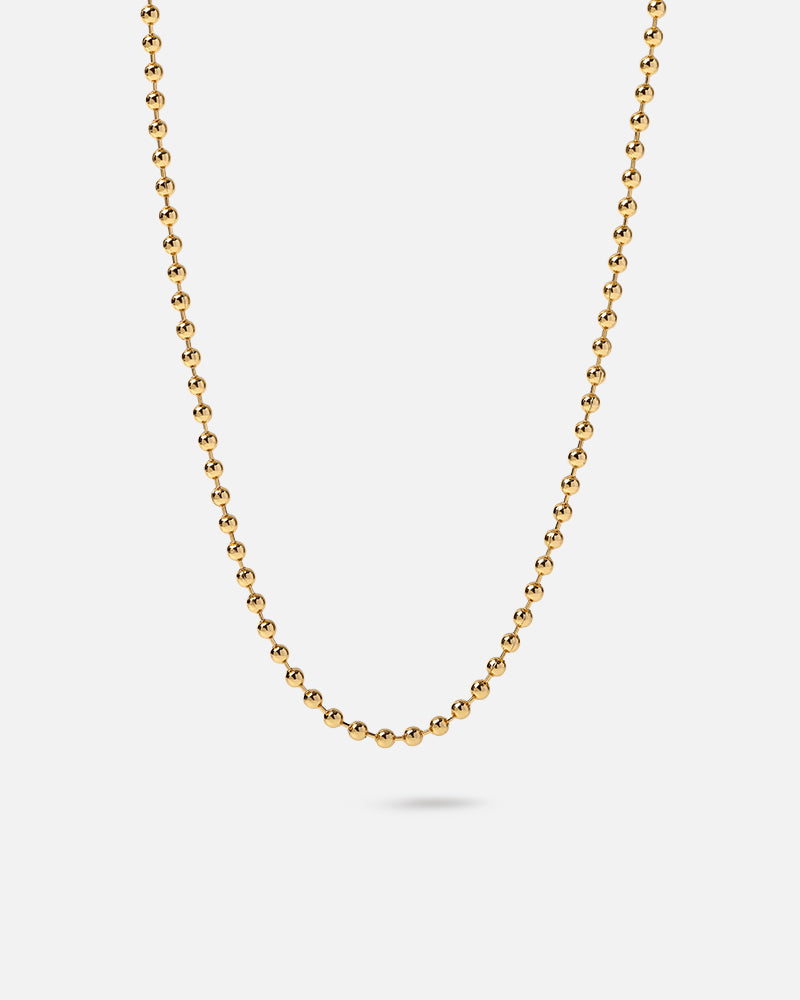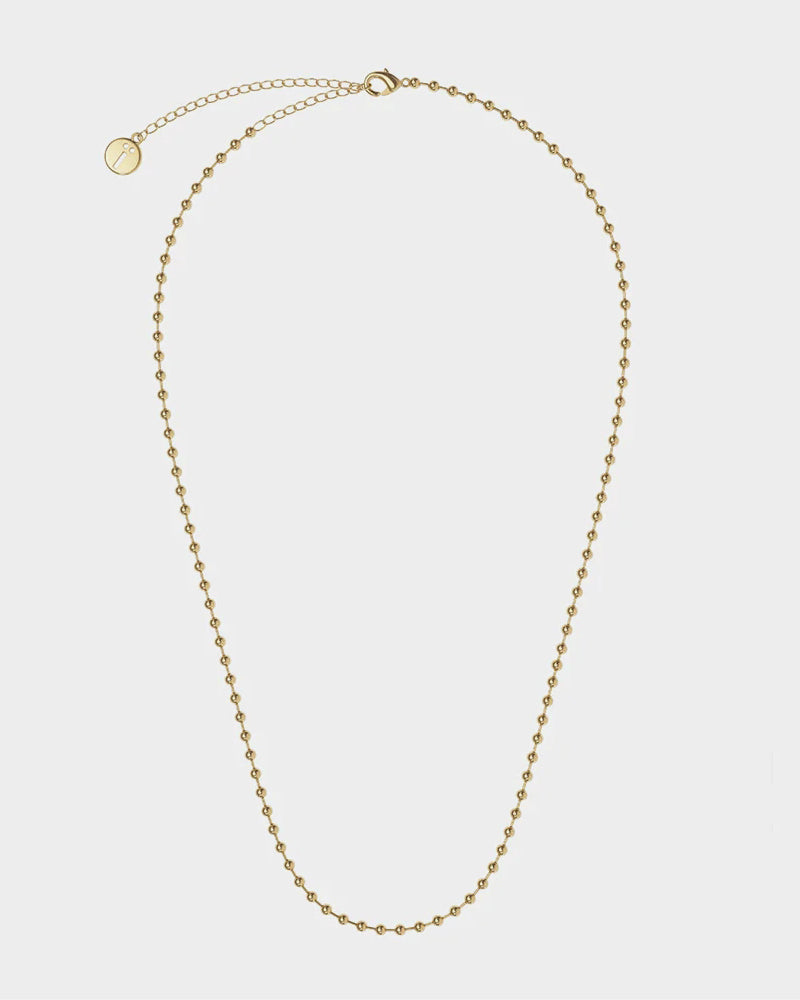 Ball Necklace 18k Gold Plated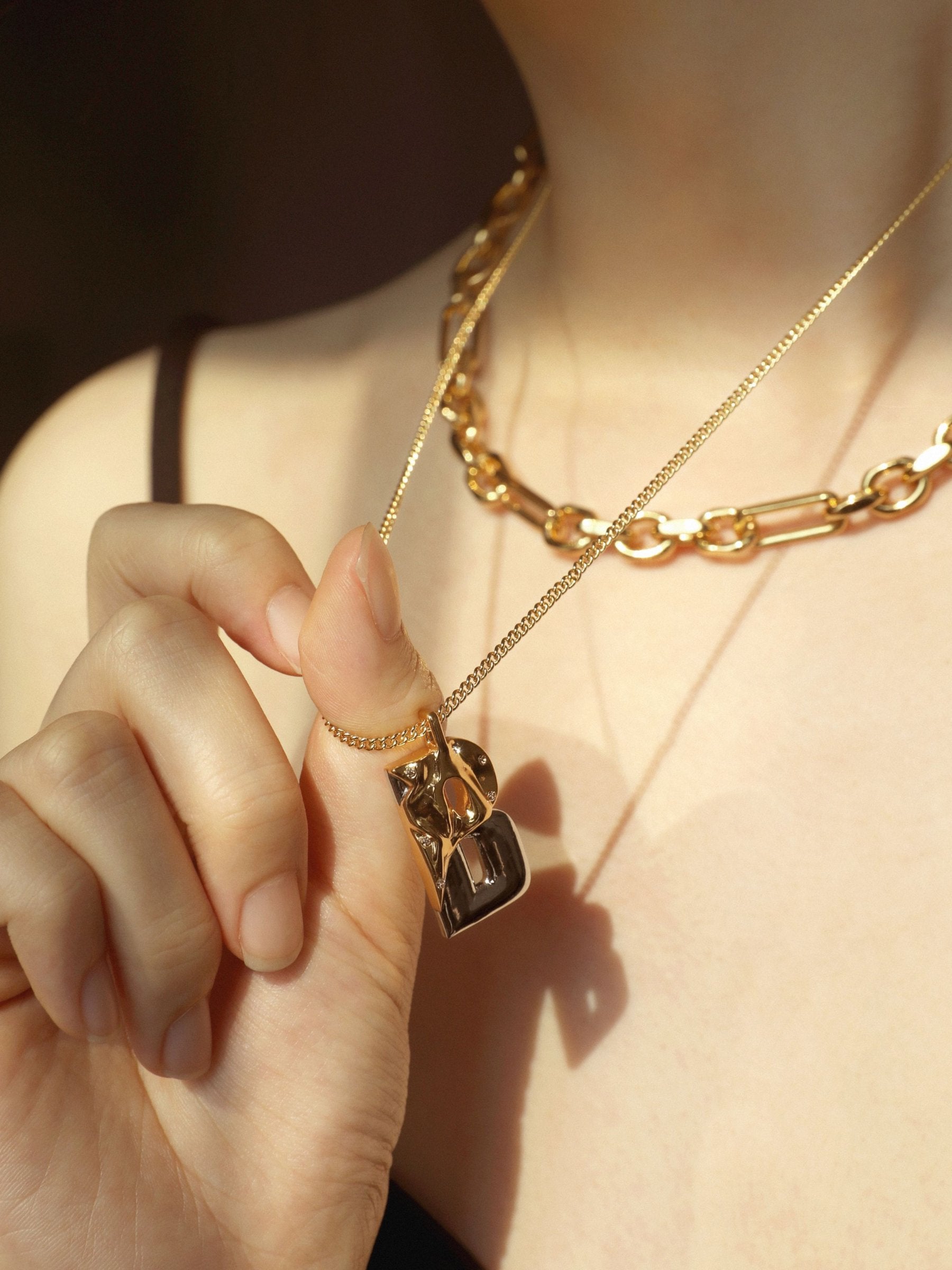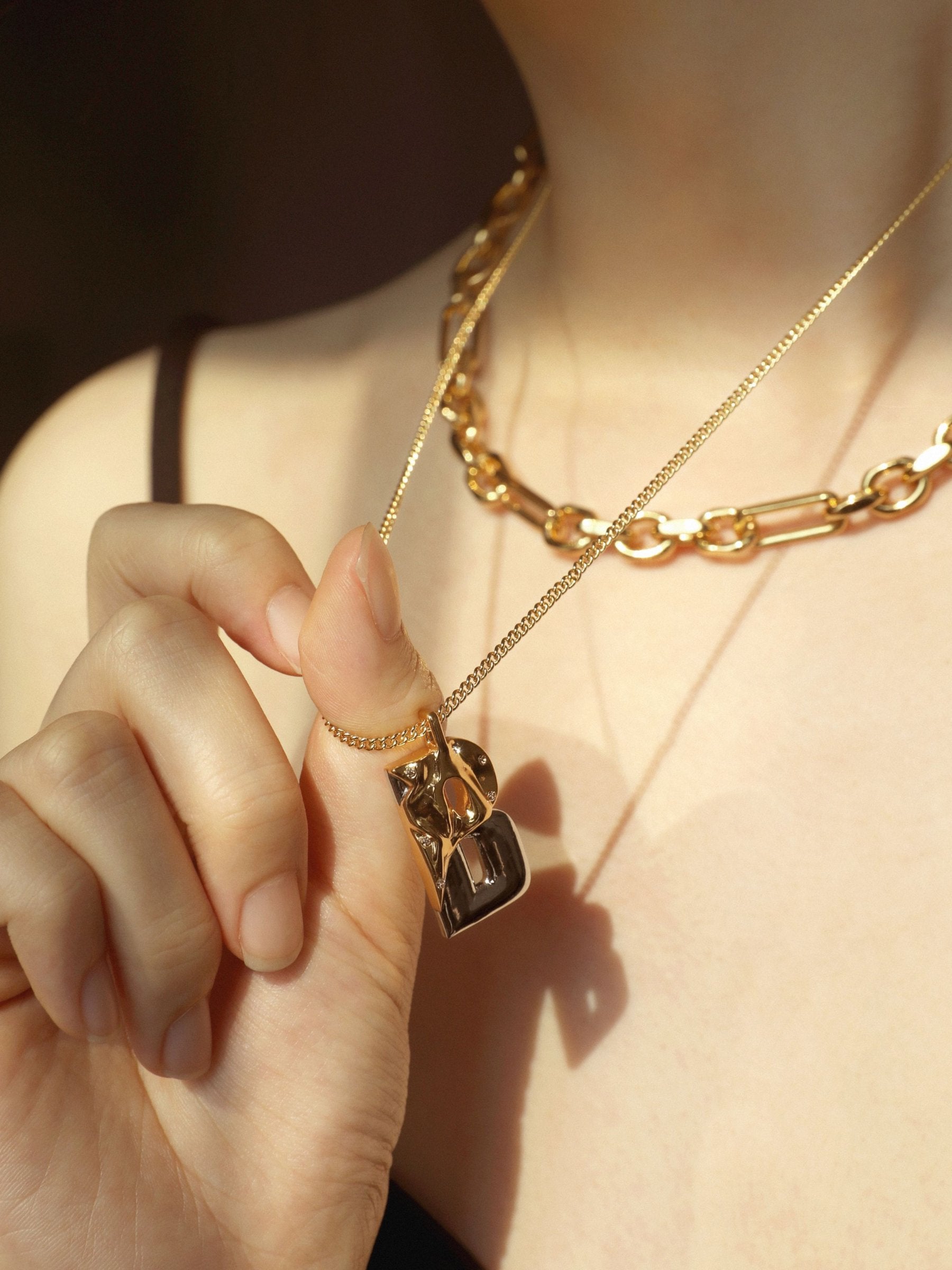 HIGH-ENERGY
The bold chain necklace strengthens your cool-looking style.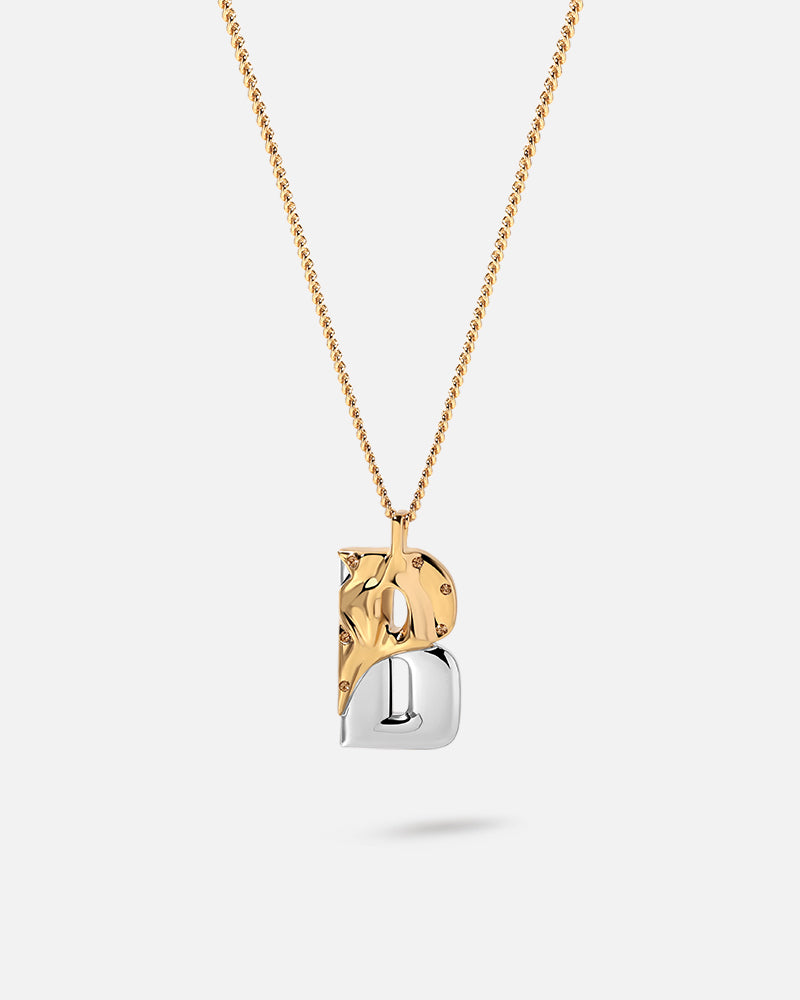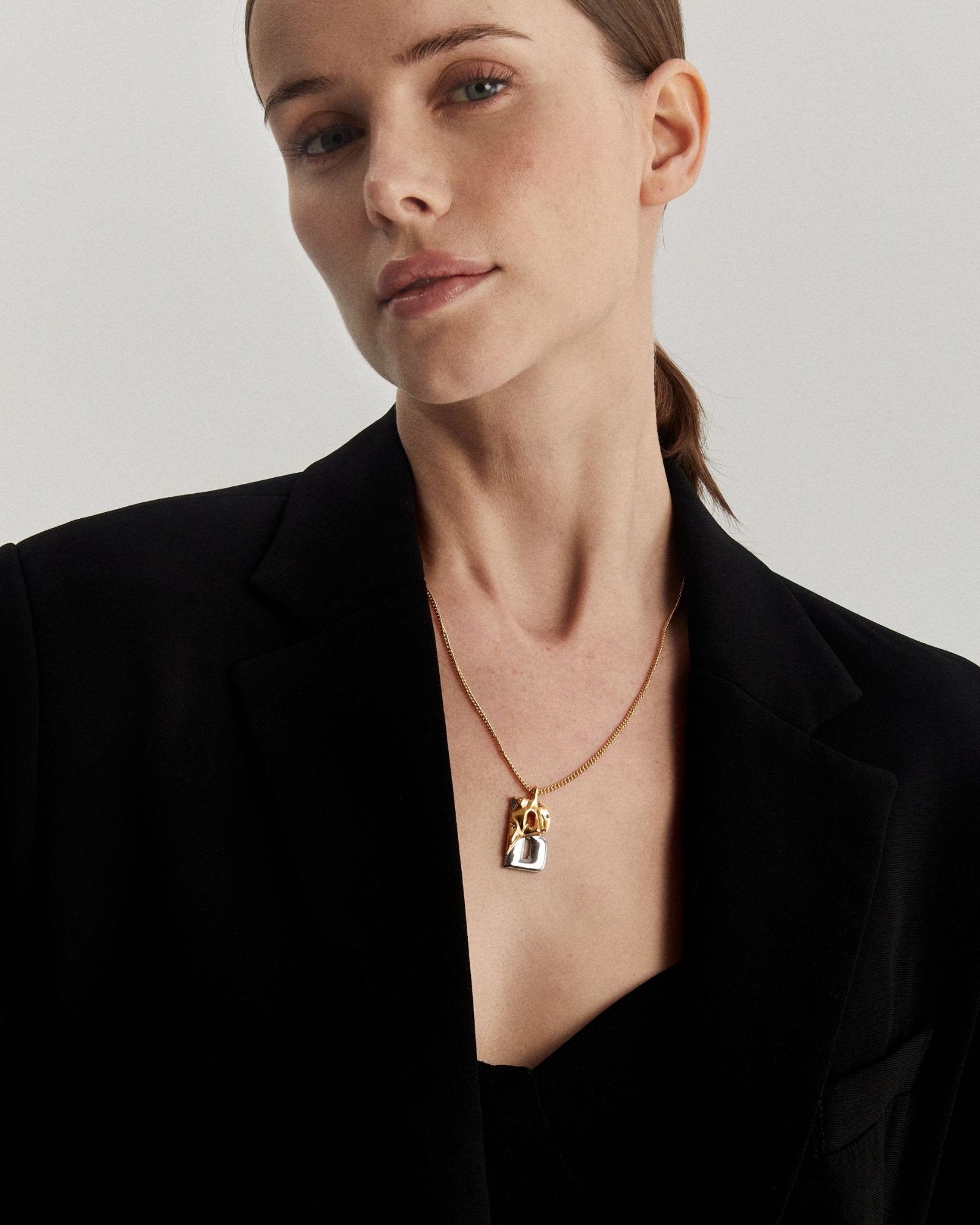 Unwrapped Letter B Necklace in Two-tone 18k Gold and Rhodium Plated, Brown Crystal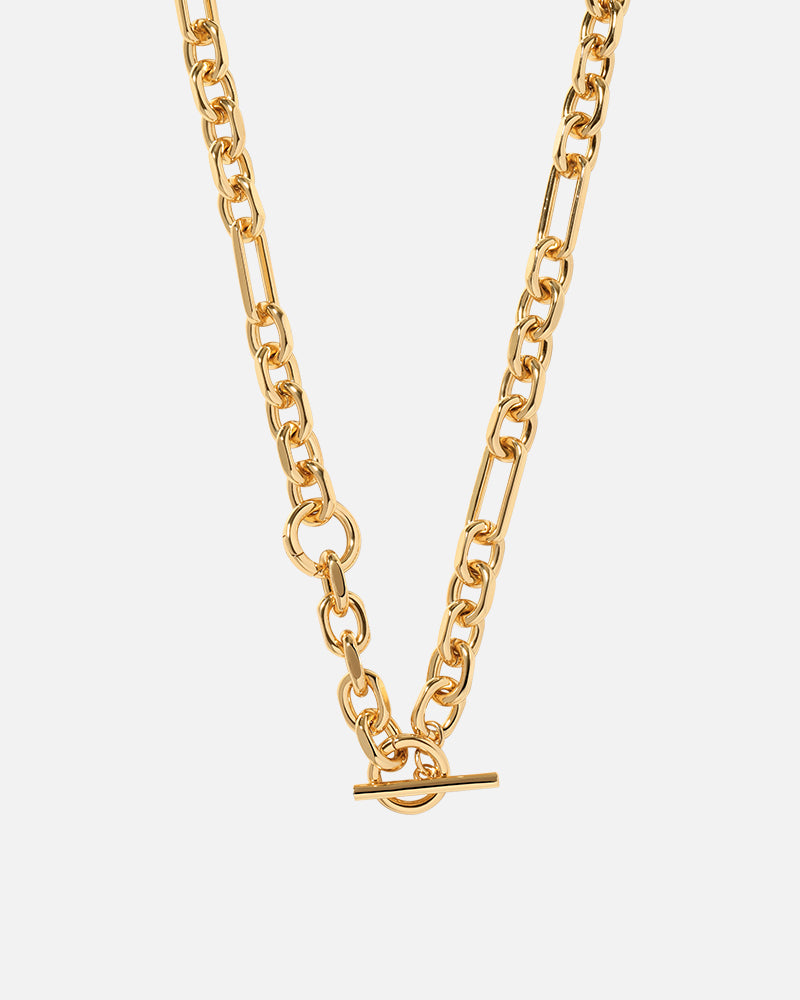 View Product details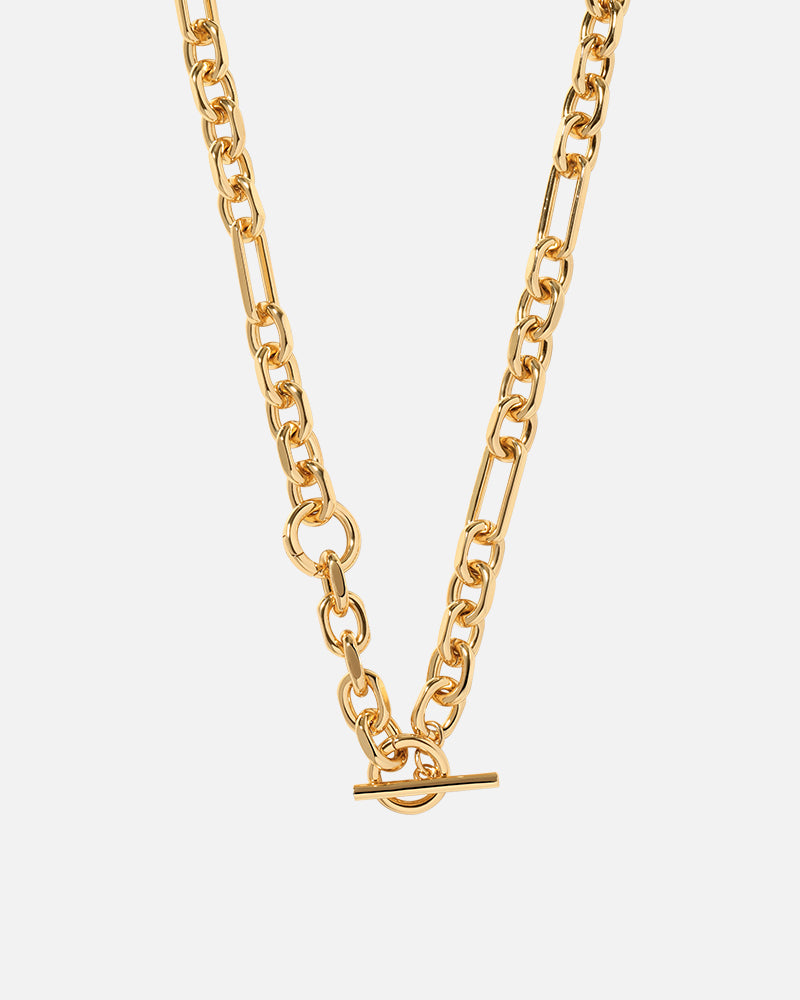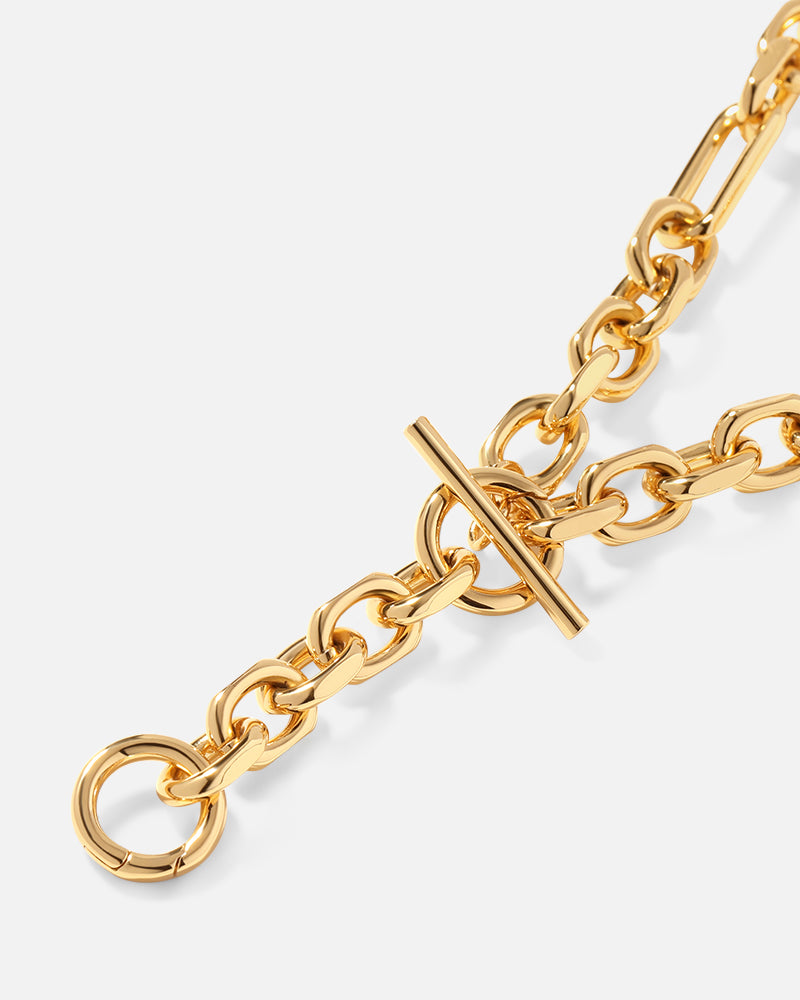 Rectangle Chain Necklace in Gold 18k Gold Plated
Shop Necklaces on Break Free
26 letter necklaces for everyone on "Break Free" are in the selection. Wear your initial and let you be who you are.